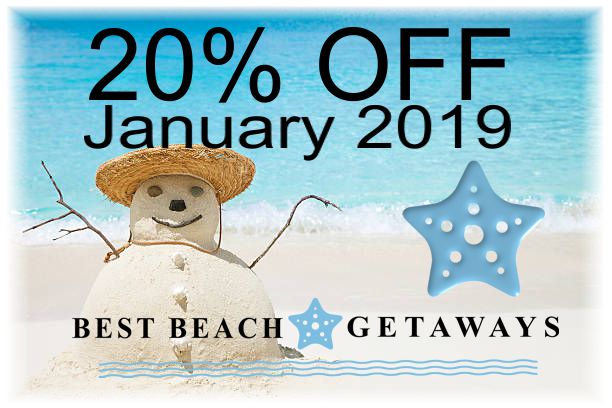 Save 20% in January on a Winter Vacation!
Be the first one to reserve your January 2019 vacation!
We're offering 4 great units within Panama City Beach condo rentals and Destin condo rentals areas, from which you can save 20% off Regular Rent Rates
Offer valid ONLY for a 7 night stays from 01-31 January, 2019
This is a first come first serve — or reserve!
The 20% discount applies to the following units and you must enter  code "WINTER20"  – this promotion is ONLY available for  online reservations
These units are located in Destin
Ariel Dunes II-604 — 2 Bedroom / 2 Bathroom, Sleeps 6
– Regular Rates $1065 with code "WINTER20" it's $852 includes Taxes+Fees
Beach Cottage 215 at Hidden Dunes — 2 Bedroom / 2 Bathroom, Sleeps 6
– Regular Rates $944 with code "WINTER20" it's $755 includes Taxes+Fees
These units are located in Panama City Beach
Ocean Reef 901 — 4 Bedroom / 3 Bathroom, Sleeps 10
– Regular Rates $1424 with code "WINTER20" it's $1139 includes Taxes+Fees
Moondrifter 105 — 2 Bedroom / 2 Bathroom, Sleeps 8
– Regular Rates $963 with code "WINTER20" it's $770 includes Taxes+Fees
Prices may vary slightly depending on which dates you select – includes Taxes+Fees 
Tags: Destin condos for rent, Destin vacation rentals, Discount Vacations, Panama City Beach condos for rent, Places to eat